Maggie!
April, 2015 - Rest In Peace dear Miss Maggie!

You are so very loved, forever!!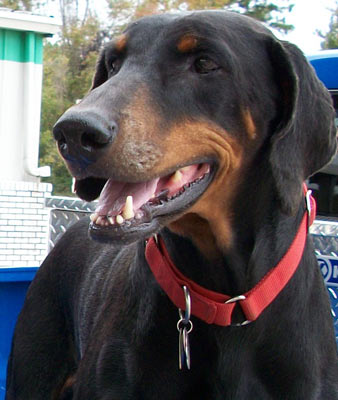 Meet Miss Maggie! A happy DobeLady in her retirement home!!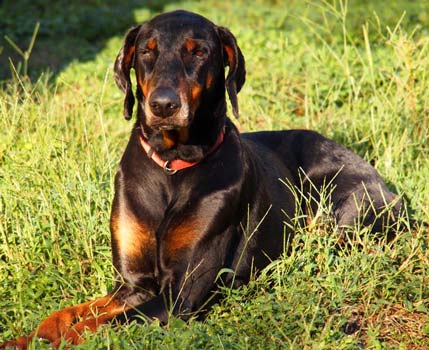 Ah yes... Splendor in the grass!!
Sweet 12 year-old Maggie came to rescue several years ago and due to her very shy temperament she will stay in her present foster home for the remainder of her days. She was adopted out once but returned because she refused to come in out of the yard and would hide in the shadows of darkness. Her present foster mom loves her and is happy to have her stay. She does well with the other dogs in the home and takes her cues from them. Maggie will do what her present foster mom asks of her and is affectionate but still very, very shy. It is thought that she will do best to remain where she is.
Geographic areas: N/A
Contact Information
Name: Judy Davis
Rescue: Doberman Pinscher Rescue at North Florida
Website: http://www.dobie-rescue.org
Email: Judy@Dobie-Rescue.Org