Kirra!
January, 2014 - Rest In Peace, dear Miss Kirra!!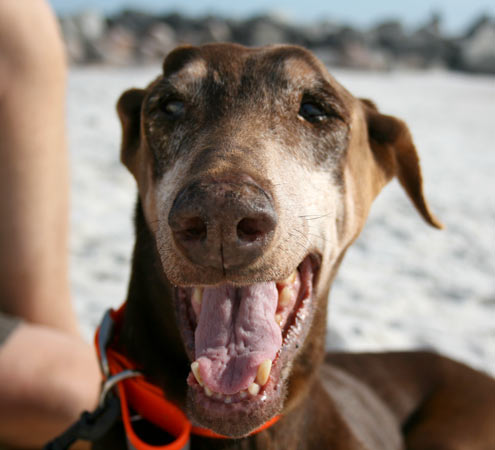 Meet Miss Kirra! Life's a bitch, and then you're on a beach if you're lucky!!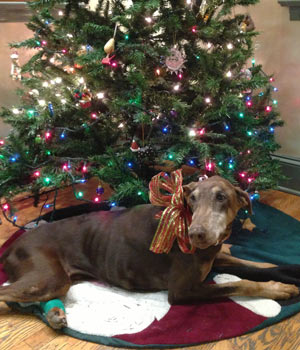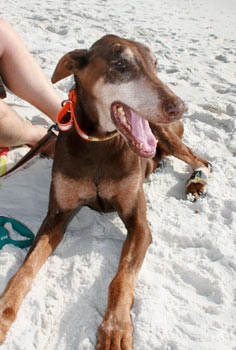 Happy December Days, Happier Summer days!!
That warm sand does some great wonders for dem bonz!!
Beautiful 12 year-old Kirra was abandoned at a shelter Christmas week and was destined for euthanasia due to her age. Rescue Angels stepped in and treated her like a precious Christmas gift under the tree. She eats well, plays hard, and loves her rawhide chews. She is having cryolaser light therapy and chiropractic visits once a month for her CVI. She falls down occasionally but gets right back up to join in with everyone. She gets along well with the other dogs at the rescue.
Special Needs if any: Cryo laser light therapy for her CVI.
Geographic areas: Florida
Contact Information
Name: Judy Davis
Rescue: Doberman Pinscher Rescue at North Florida
Website: http://www.dobie-rescue.org
Email: Judy@Dobie-Rescue.Org