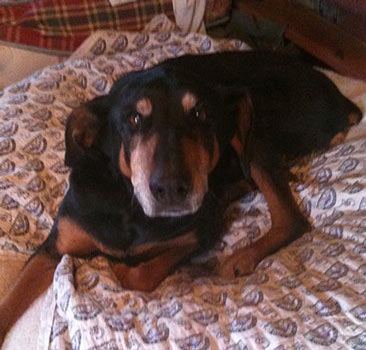 Meet Miss Sadie!!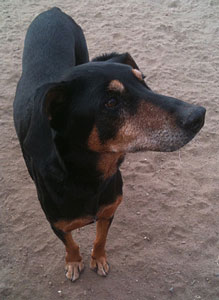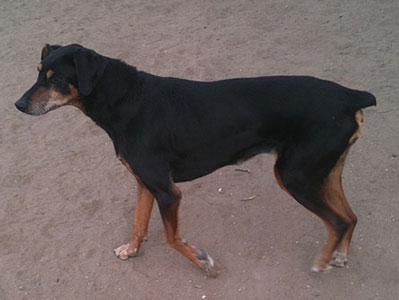 Used up?? Excuse me? But, because I have been saved by RescueAngels...
I will not give up waiting for love and respect, that's what I have to offer...
11 year-old Sadie came to rescue when her owner abandoned her in the backyard when he moved away. She is very outgoing and friendly and gets on well with both dogs and cats. She enjoys sunbathing and chasing the occasional squirrel. She is very obedient and loves car rides.
Special Needs if Any: None
Geographic areas: Any area where a requisite home check can be performed.
Contact Information: Doberman Rescue of Colorado will place Dobermans in Colorado and neighboring states if a home check can be performed. Contact Chuck Vaile by phone at 303-761-7012, or by e-mail at CVAILE@dobermanrescueco.org. Additional adoption information and application are available on DRC's website at www.DOBERMANRESCUECO.org.