Quinn!
June, 2016!! - Mr. Quinn has been adopted!!!
HAPPY NEW LIFE!! Somebody just got lucky!
Happy, happy retirement Quinn!!
HIP HIP HOOOORAY!!
Meet the Mighty Quinn!!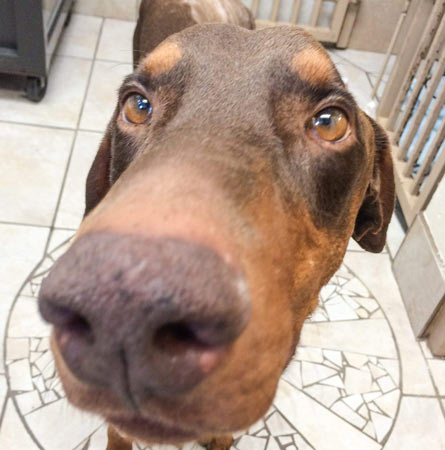 Seriously, can we talk??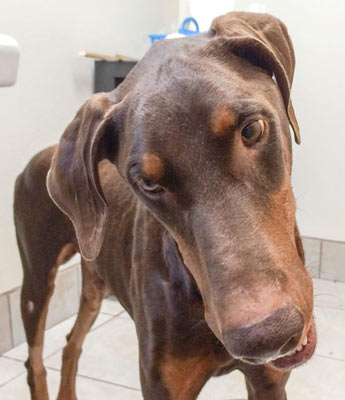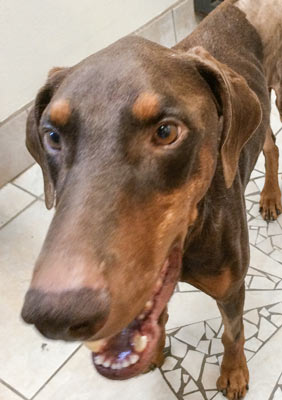 You just wouldn't believe what I've been through!!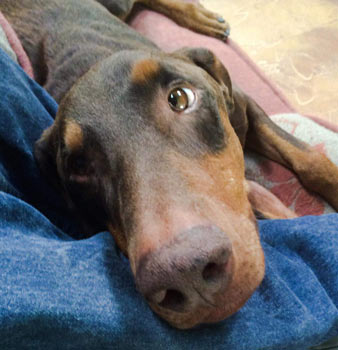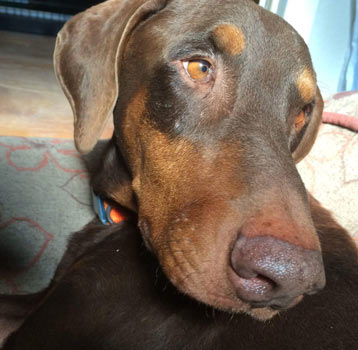 Aaaaah!! Peace at last!!!
Sweet Quinn is an 8 year-old boy who was struck by a car in Carlsbad, NM and was found wandering and in distress when picked up by Animal Control and taken to the shelter. He had to spend another 2 weeks in the shelter waiting for the rescue who had orginally tagged him to pick him up. When this failed to happen, SDKAR was contacted and Quinn was quickly picked up and brought to Albuquerque, NM to a vet to get treatment. He'd sustained a large avulsion to his right front leg and a severly dislocated left hip with a fractured pelvis. He was also 30 pounds under weight. Under good medical care Dr. Skains preformed an FHO to give him a good chance of a normal life. Quinn is now in a foster home recovering and getting his physical therapy aimed at restoring his ambulatory ability. He will always be a special needs gentleman due to his injuries and age. He is getting hydro-treadmill therapy and range of motion exercises. Everyone who has met Quinn has adored him and he loves his foster dad. To call Quinn velcro would be a massive understatement. He gets along with everyone and even visits the kitties at the vet clinic. He has figured out how to open doors with latches.
Special Needs if any: Quinn will need a few more months of therapy before he is available for adoption. Optimal diet to address arthritis and discomfort associated with his injuries along with pain management to include but not limited to carprofen, gabapentin, glucosamine/chondroitin, and tramadol.
Geographic Areas: Colorado and any surrounding state if a home visit can be done.

---
The Sponsor A Senior program helps Seniors by raising funds for their rescue programs. This helps offset some of the additional costs that come with caring for a senior (diet, medications, supplements, etc.). Please read more about this program on the Sponsor A Senior page.
The Mighty Quinn is looking for a sponsor! The cost to sponsor a Senior Dobe is $40 per month or $480 per year. You can sponsor a Senior for one month, one year, or somewhere in between. To sponsor Quinn, use the PayPal button below or visit the Sponsor A Senior page for instructions on sending a check. Thank you for any help you can give, it is MUCH appreciated!