Karma!
Meet Miss Karma!!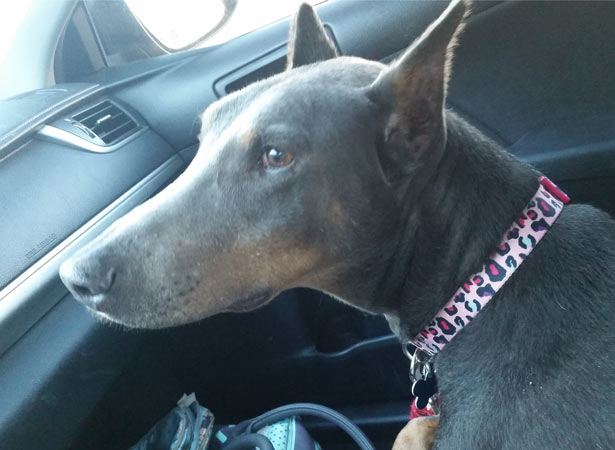 They say Karma's a bitch!! Well, if the shoe fits...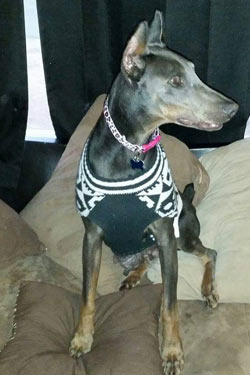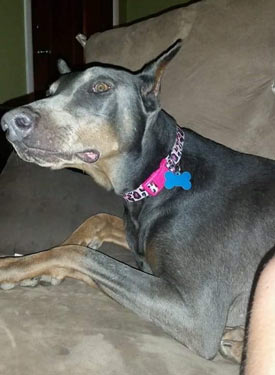 Hey!! Are these my new digs??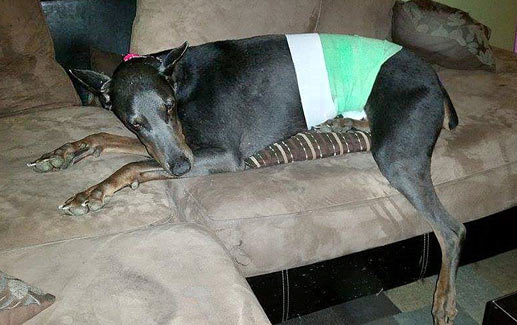 I'm VERY happy with my brand of Karma!!
Pretty 8 year-old Karma is in a foster home recovering from surgery but you'd never know she was a Senior girl she's so spunky. Used by a backyard breeder who overbred her then threw her away, she recently had bilateral mammary chain tumors that were resected and now we're just waiting for the histopathology reports to come back. In addition to her cancer she also has CDA that is quickly improving. Karma is a sweetheart who loves her foster family, kids, and most dogs. She ignores the kitty in her foster home. SDAR is hoping that after her labs comeback and she's recovered a bit she will be ready to find her next forever home.
Special Needs if any: Hopefully none after recovery and pathology report.
Geographic Areas: Colorado and any surrounding state if a home visit can be done.

---
The Sponsor A Senior program helps Seniors by raising funds for their rescue programs. This helps offset some of the additional costs that come with caring for a senior (diet, medications, supplements, etc.). Please read more about this program on the Sponsor A Senior page.
Miss Karma is looking for a sponsor! The cost to sponsor a Senior Dobe is $40 per month or $480 per year. You can sponsor a Senior for one month, one year, or somewhere in between. To sponsor Miss Karma, use the PayPal button below or visit the Sponsor A Senior page for instructions on sending a check. Thank you for any help you can give, it is MUCH appreciated!