Tiger!
July, 2017 - Rest In Peace dear Mr. Tiger!

You are so very loved, forever!!
Meet Terrific Tiger!!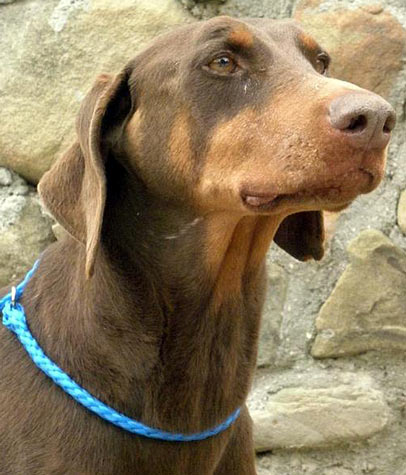 He's hoping to hear "Hold That Tiger" real soon!!
He just wants a loving Tamer to hold him!
Poor Tiger was adopted but they didn't give him time to adjust to his new surroundings saying he was acting in a slightly aggressive way. He doesn't like other dogs but is a mellow, easy boy with people he knows. Though he appears very serious in his photo, he actually has a happy, playful side that is encouraged.
Special Needs if any: None
Geographic Areas: California and surrounding states.
---
The Sponsor A Senior program helps Seniors by raising funds for their rescue programs. This helps offset some of the additional costs that come with caring for a senior (diet, medications, supplements, etc.). Please read more about this program on the Sponsor A Senior page.
Mr. Tiger is looking for a sponsor! The cost to sponsor a Senior Dobe is $40 per month or $480 per year. You can sponsor a Senior for one month, one year, or somewhere in between. To sponsor Mr. Tiger, use the PayPal button below or visit the Sponsor A Senior page for instructions on sending a check. Thank you for any help you can give, it is MUCH appreciated!