Roscoe!
February, 2017 - Rest In Peace dear Mr. Roscoe!

You are so very loved, forever!!
Meet Mister Roscoe!!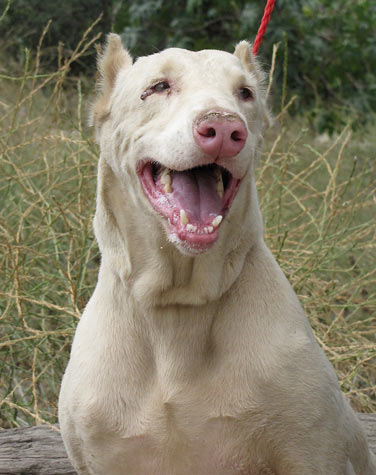 Hello!! As you can see, I'm NOT Roscoe Lee Brown...
I'm Roscoe Lee White!!
Ten year-old Roscoe was pulled from a Northern California shelter after being dumped because his people were moving. He was so frightened at the shelter he became uncooperative. Since coming to rescue, he has been good with other dogs who don't challenge him and is playful with people he trusts. Unfortunately, it doesn't appear he trusts many people and who could blame him after the ultimate betrayal of being dumped at a high kill shelter. Roscoe is a vigilant boy who enjoys chasing tennis balls and roaming the rescue ranch.
Special Needs if any: None
Geographic Areas: California and surrounding states.

---
The Sponsor A Senior program helps Seniors by raising funds for their rescue programs. This helps offset some of the additional costs that come with caring for a senior (diet, medications, supplements, etc.). Please read more about this program on the Sponsor A Senior page.
Mister Roscoe is looking for a sponsor! The cost to sponsor a Senior Dobe is $40 per month or $480 per year. You can sponsor a Senior for one month, one year, or somewhere in between. To sponsor Mister Roscoe, use the PayPal button below or visit the Sponsor A Senior page for instructions on sending a check. Thank you for any help you can give, it is MUCH appreciated!