Remington!
October, 2017 - Rest In Peace dear Mr. Remington!

You are so very loved, forever!!
Meet Mr. Remington!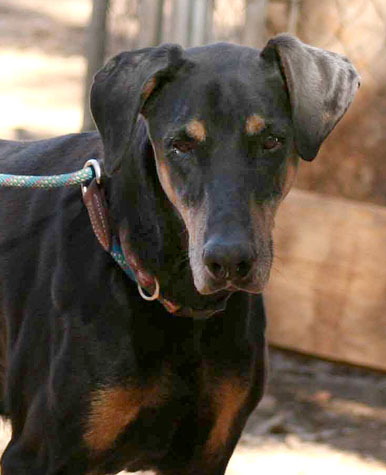 I used to be on TV - Remington, Remington Steele...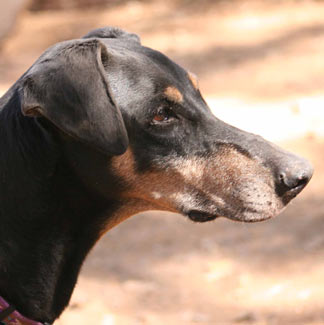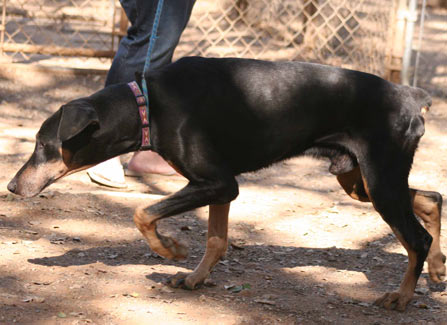 Now I'm "Remington, Retired and hoping to steal your heart!!"
Poor 12 year-old Remington was picked up as a stray in Southern California and taken to a local shelter. No one came to claim him and no one selected him to be their new family companion. He was thin and had an old, healed fracture of his left rear leg that had never been set correctly. Although his leg looks funny it does not appear to cause him any pain. He has been placed in a loving foster home where he is kept comfortable and well fed. He is basically a healthy boy with typical age related fatty tumors. Although he is intact, the vet does not recommend neutering him at his advanced age. At the rescue, Remington has his own private little room with easy access to the door going to the yards. Soft cushions and fans or a heat lamp are available depending on the weather. Remington's hearing and eyesight aren't what they used to be but he is quite content in his retirement home where he gets good food, attention, and treats.
Special Needs if any: None.
Geographic areas: CA, NV, WA, OR
---
The Sponsor A Senior program helps Seniors by raising funds for their rescue programs. This helps offset some of the additional costs that come with caring for a senior (diet, medications, supplements, etc.). Please read more about this program on the Sponsor A Senior page.
Mr. Remington is looking for a sponsor! The cost to sponsor a Senior Dobe is $40 per month or $480 per year. You can sponsor a Senior for one month, one year, or somewhere in between. To sponsor Mr. Remington, use the PayPal button below or visit the Sponsor A Senior page for instructions on sending a check. Thank you for any help you can give, it is MUCH appreciated!