Petra!
May, 2016 - Rest In Peace dear Miss Petra!

You are so very loved, forever!!
Meet Precious Petra!!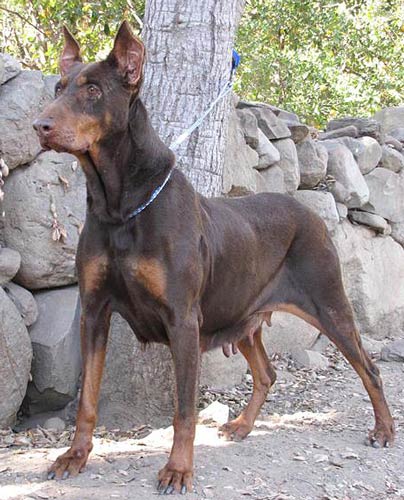 This picture of pure intensity - Proud Petra!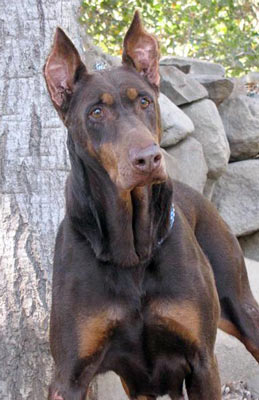 Protective... Playful... PRECIOUS!!
Petra is a sweet Senior dobie girl who came to rescue after she was used for breeding and when her owners had no more use for her, dumped her at the shelter. Petra is dog social with several of the large male dobies at the rescue and is an easy keeper. She enjoys eating, resting on comfortable bedding, and getting attention from the people around her. Typical of most older dogs she is also mellow and quiet.
Special Needs if any: None
Geographic Areas: California and surrounding states.

---
The Sponsor A Senior program helps Seniors by raising funds for their rescue programs. This helps offset some of the additional costs that come with caring for a senior (diet, medications, supplements, etc.). Please read more about this program on the Sponsor A Senior page.
Miss Petra is looking for a sponsor! The cost to sponsor a Senior Dobe is $40 per month or $480 per year. You can sponsor a Senior for one month, one year, or somewhere in between. To sponsor Miss Petra, use the PayPal button below or visit the Sponsor A Senior page for instructions on sending a check. Thank you for any help you can give, it is MUCH appreciated!