Panama!
June, 2011 - Rest In Peace, dear Mr. Panama!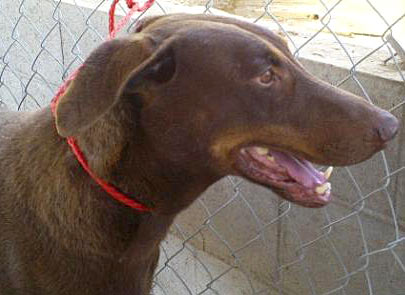 I wanna be your man... I wanna be your man!!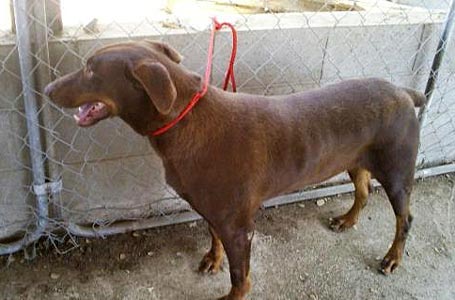 Panama is a 9 year-old Doberman who made the mistake of nipping at a man out of fear one day and was sent to Doberman Pinscher Rescue. Since he came to rescue he has become a favorite. He is considered to be a wonderful boy who is appreciative of everything and loves his walks and all the attention he receives. He is very large at 100 pounds. Unfortunately for Panama he doesn't care for other dogs although he walks with them just fine. He's just not willing to share his space with them.
Special Needs if any: None
Geographic areas: Doberman Pinscher Rescue is willing to place outside of California as long as the adopter agrees to personally return him to the rescue if it doesn't work out.
---
The Sponsor A Senior program helps Seniors by raising funds for their rescue programs. This helps offset some of the additional costs that come with caring for a senior (diet, medications, supplements, etc.). Please read more about this program on the Sponsor A Senior page.
Mr. Panama is looking for a sponsor! The cost to sponsor a Senior Dobe is $30 per month or $360 per year. You can sponsor a Senior for one month, one year, or somewhere in between. To sponsor Mr. Panama, use the PayPal button below or visit the Sponsor A Senior page for instructions on sending a check. Thank you for any help you can give, it is MUCH appreciated!