Leah!
May, 2017 - Rest In Peace dear Miss Leah!

You are so very loved, forever!!
Meet Miss Leah!!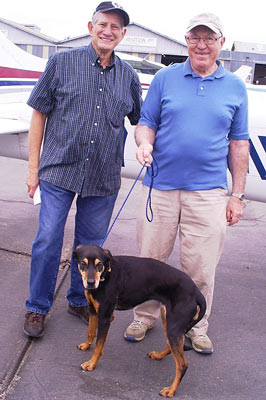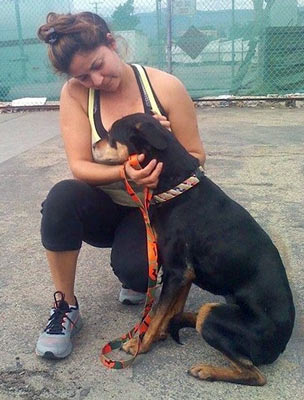 She's Sunshine Pilots and her new Angel on the ground!
Leah was dumped in a Home Depot parking lot in southern California and taken to a local shelter. After no one showed any interest in her, Northern California Doberman Rescue agreed to take her and it took three Pilots N Paws Flights to get her north. She is underweight and has a very fast growing tumor on her side which will be taken care of. Leah is new to the rescue but seems perky when people are near and otherwise, she is content to curl up in her extra large crate with a big fuzzy comforter for her bedding.
Special Needs if any: Needs to have a large tumor removed from her side.
Geographic areas: CA, NV, WA, OR
---
The Sponsor A Senior program helps Seniors by raising funds for their rescue programs. This helps offset some of the additional costs that come with caring for a senior (diet, medications, supplements, etc.). Please read more about this program on the Sponsor A Senior page.
Miss Leah is looking for a sponsor! The cost to sponsor a Senior Dobe is $40 per month or $480 per year. You can sponsor a Senior for one month, one year, or somewhere in between. To sponsor Miss Leah, use the PayPal button below or visit the Sponsor A Senior page for instructions on sending a check. Thank you for any help you can give, it is MUCH appreciated!