Lady!
February, 2016 - Rest In Peace dear Miss Lady!

You are so very loved, forever!!
Meet Lovely Lady!!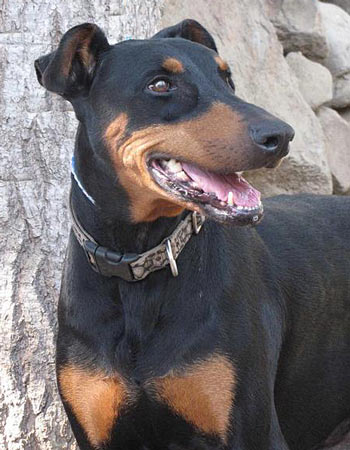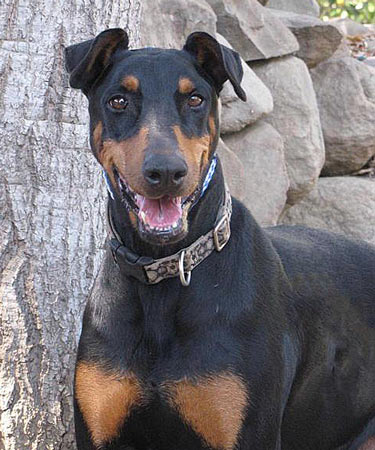 This Lovely Lady says: "Why don't you come up and see me sometime??"
Lady is a darling little Senior whose owner moved from a house to an apartment and could not take her to the new home. She is housebroken, dog social, non-destructive, and good off leash. She would make someone a wonderful companion and hopes to get her next forever home soon. She has free-roaming privileges at the rescue because she is so social and sweet-natured. She's also a small girl weighing only about 50 pounds - all pure sweetness!!
Special Needs if any: None
Geographic Areas: California and surrounding states.

---
The Sponsor A Senior program helps Seniors by raising funds for their rescue programs. This helps offset some of the additional costs that come with caring for a senior (diet, medications, supplements, etc.). Please read more about this program on the Sponsor A Senior page.
Miss Lady is looking for a sponsor! The cost to sponsor a Senior Dobe is $40 per month or $480 per year. You can sponsor a Senior for one month, one year, or somewhere in between. To sponsor Miss Lady, use the PayPal button below or visit the Sponsor A Senior page for instructions on sending a check. Thank you for any help you can give, it is MUCH appreciated!