Jonah!
October, 2010 - Rest In Peace, dear Jonah!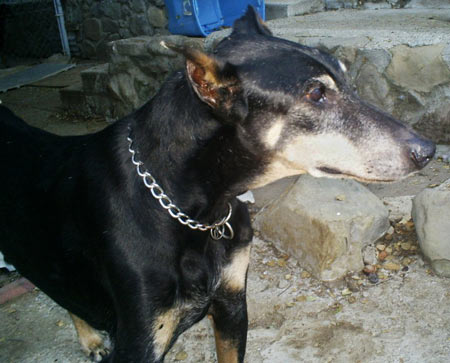 Sigh... Looks like I'm still looking for that Forever place in someone's heart...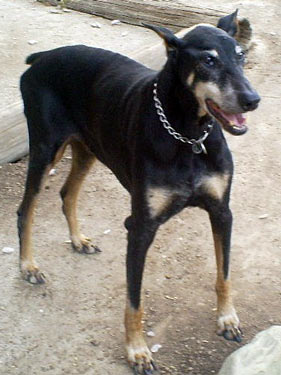 Would you please let me love you for MY forever??
There may be a lot of snow on my chimney... but my fire (and love) burns strong!
Poor Jonah. At 14 years young his owner died and he was returned to Doberman Pinscher Rescue where just five and a half years ago he had been adopted. Jonah is a sweet elderly gentleman who is still spry and has no known health issues. He gets along well with dogs and children but is not fond of cats. Jonah is housebroken and is not destructive in the home. He deserves a loving home to spend the rest of his life. If he's made it this far, he deserves more... don't you think? Please open your heart, sponsor him - or, better yet, take him to your heart and your home! He'll thank you himself!
Special Needs if any: none.
Geographic areas: California and the surrounding states
Geographic areas: Doberman Pinscher Rescue is willing to place outside of California as long as the adopter agrees to personally return him to the rescue if it doesn't work out.
---
The Sponsor A Senior program helps Seniors by raising funds for their rescue programs. This helps offset some of the additional costs that come with caring for a senior (diet, medications, supplements, etc.). Please read more about this program on the Sponsor A Senior page.
Mr. Jonah is looking for a sponsor! The cost to sponsor a Senior Dobe is $30 per month or $360 per year. You can sponsor a Senior for one month, one year, or somewhere in between. To sponsor Mr. Jonah, use the PayPal button below or visit the Sponsor A Senior page for instructions on sending a check. Thank you for any help you can give, it is MUCH appreciated!