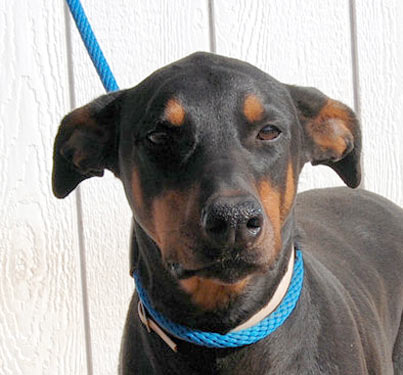 Meet Miss Gracie!!!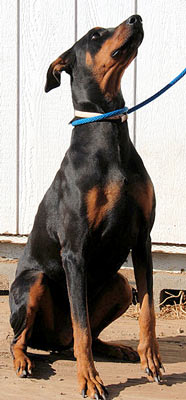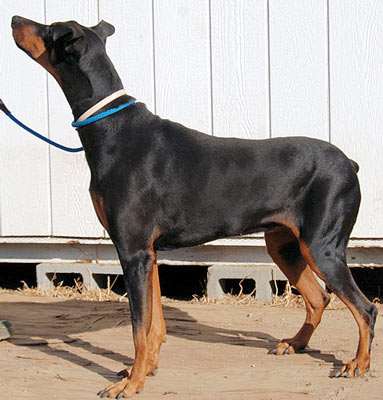 How do you like this beautiful "Lady Sit???" - And my Girlie-ish figure??
If you're looking for a sweet Doberman companion you could not go wrong with 7 year-old Gracie. She is such a lady: refined, soft, never jumps up or pushes you, yet not shy or needy. She is great with other dogs both large and small but is a little too intense with cats. She does not bark, dig, or chew and is crate-trained. She has a medium energy level and is in good health although is on Proin to control leaking and occasional pain meds for a sore back leg. Lovely Gracie could fit easily into a variety of homes.
Special Needs if any: Proin and occasional pain meds.
Geographic areas: California and surrounding states

Contact Information: Doberman Pinscher SOS will place Dobes in California or surrounding states. However, the adopter must agree to personally return the dog to Doberman Pinscher Rescue in the event the adoption does not work out. Please contact Susan Schionning by phone at 661-886-1721, or by e-mail at dobiesos@earthlink.net. Adoption information and application are available on their website at http://www.dobiesos.net