Buddy!
December, 2015 - Rest In Peace dear Mr. Buddy!

You are so very loved, forever!!
Meet Mr. Buddy!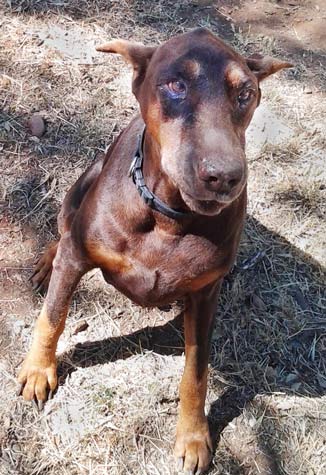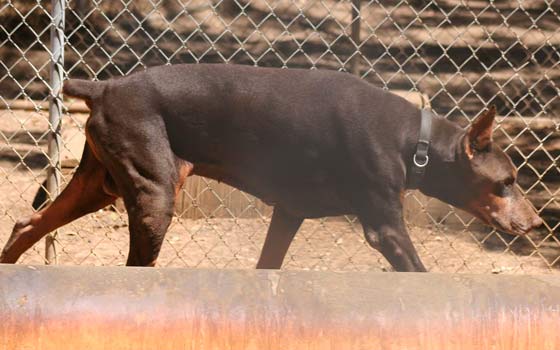 Off on a QUEST: Looking for love in all the right places!!
Buddy is an 9 year-old Senior who was a true best friend and buddy to a single young man who purchased him from a reputable breeder of show quality dogs. Buddy was not shown in the ring but was well socialized and obedience trained. Buddy was always the gentleman and their life together was good. Buddy always greeted people politely and was wonderful at dispelling the misconceptions that some have about Dobermans. Then Buddy's owner had major changes in his employment and life which caused him to have to move in with relatives where Buddy was not welcome. Buddy's breeder always stood behind the dogs she produced but recently the changes in her life with having to sell her kennel and become the caretaker for her elderly mother did not put her in a position to take Buddy back. In stepped Northern California Doberman Rescue who was more than happy to accept this charming dog knowing that under different circumstances he would have been warmly received back by his breeder. Buddy has settled into the rescue well and enjoys several long foray's into the large exercise yard to scout for squirrels. The rest of his day is spent napping on his big soft Costco bed. Although he is intact, he was never used for breeding and shows no signs of dog aggression towards other male dogs. At this stage of his life and considering his good manners it probably would be best not to subject him to surgery. He is available for placement into a new home if someone is looking for a quiet, polite companion dog, otherwise he can live out this retirement years at the rescue.
Special Needs if any: None.
Geographic areas: CA, NV, WA, OR
---
The Sponsor A Senior program helps Seniors by raising funds for their rescue programs. This helps offset some of the additional costs that come with caring for a senior (diet, medications, supplements, etc.). Please read more about this program on the Sponsor A Senior page.
Mr. Buddy is looking for a sponsor! The cost to sponsor a Senior Dobe is $40 per month or $480 per year. You can sponsor a Senior for one month, one year, or somewhere in between. To sponsor Mr. Buddy, use the PayPal button below or visit the Sponsor A Senior page for instructions on sending a check. Thank you for any help you can give, it is MUCH appreciated!