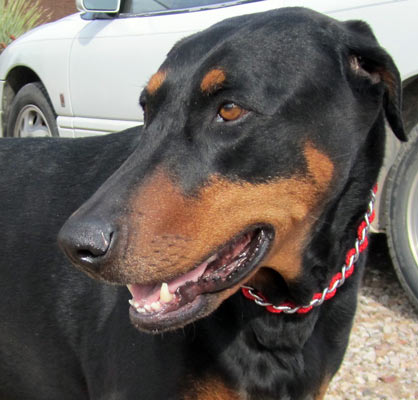 Meet Princess Xena!!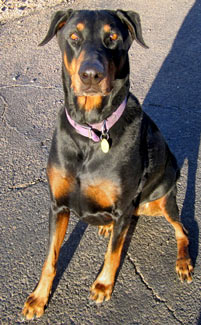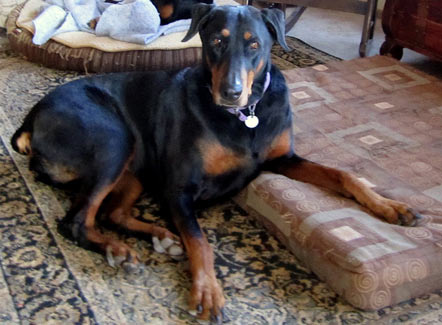 Don't let the sun go down on me!! I've PLENTY of lounging to do!!

Meet Xena - A Doberman Princess! At 7 years-old she a little over weight but is now on a good diet. Xena had been living alone with a family friend going over to feed her and make sure she had fresh water. She was left in an empty house with only a dog door and her bed. She spent her days crying for her owners who had divorced and neither one of them wanted her. Xena is a very sweet girl who loves to give kisses and she can stand on her hind legs and reach up to kiss you so fast that for a minute you're not sure what happened. She loves to go for walks and spend her days being your companion. She has lived with a cat and older children before and she has done fine with her fellow Dobermans. She can be a little protective of her space when she first comes to a home but she socializes very quickly. Xena is dominant but not aggressive and would love to have a home and family of her own.

Special Needs If Any: None

Geographic areas you adopt to: Arizona and New Mexico

Contact Information:
Contact: Annie Somerville
Phone: 520-762-9081 / 520-250-1842
Email: 3k9friends@gmail.com

.