Gypsy!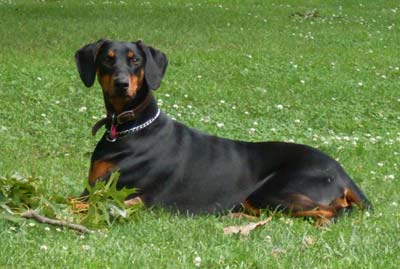 Miss Gypsy, 9 months later with diabetes insipidus under control!! She looks mahvelous!!
UPDATE 9/23/08!! Miss Gypsy looks absolutely in the pink of health now! Her prognosis had been very poor but her folks fought to get her diagnosed and get her help - they did finally - get her help and got her diagnosed too. She has diabetes insipidus which will require that she be on expensive meds for the rest of her beautiful life - Her folks think she's worth it... so do we!! Miss Gypsy will remain an SND case so we can continue to assist in any small way with her costly meds. Gypsy's family thanks you, we thank you ALL for your continuing support for this beautiful DobeLady!!
*********************************************************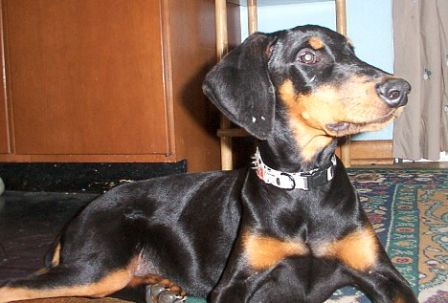 Diabetes Insipidus is a disorder of the body's water balance, caused when the pituitary gland does not secrete enough of the antidiuretic hormone called vasopressin. In short, Gypsy eliminates all the water that she takes in. Her body does not retain any, which causes dehydration and her organs can not function properly. This potentially fatal disease can be controlled through medication. Gypsy has already responded most favorably to the medication and will be on it the rest of her life.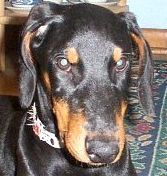 Help Gypsy by sending in a tax-deductible donation online by using the PayPal button to the right, or by mailing one in. Thank you for any assistance you can provide to help with her medical needs.