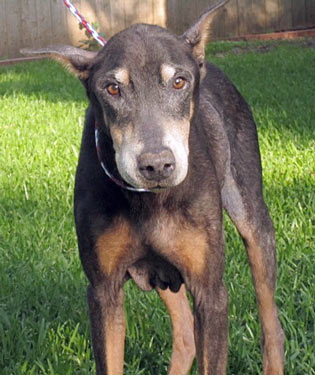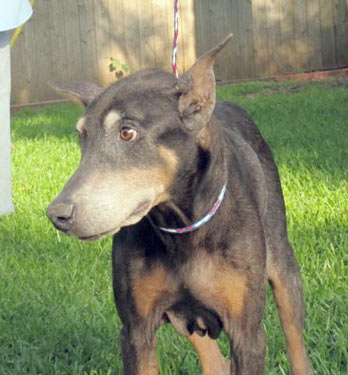 Meet Mr. Max Blue... Can you resist this plea??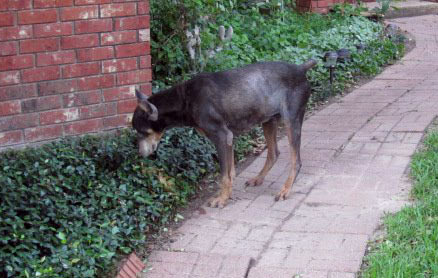 Walking the Blue Brick Road & smelling the flowers, looking for that 4-leaf clover!!
Won't you be the one to keep me on that road??

Max is a sweet 11 year-old Senior boy who was pulled from a local shelter after being dumped with no hope of being adopted. For his age he has amazing energy and gets along well with dogs, cats, and even a potbellied pig who he shares a foster home with. He is very trustworthy in the house, loves to play, and in true Doberman fashion, loves to be touching his foster mom at all times. He will follow her from room to room while she goes about her day. Max would be a great addition to any home!

Special Needs if any: None

Geographic areas: State of Texas

Contact Information:
Name: Francine Case
Rescue: Last Hope Doberman Rescue
Phone Numbers: 830-985-3853
Email: francinecase@windstream.net

.