Nikko!!
August, 2016!! - Mr. Nikko has been adopted!!!
HAPPY NEW LIFE!! Somebody just got lucky!
Happy, happy retirement Nikko!!
HIP HIP HOOOORAY!!
Meet Miss Nikko!!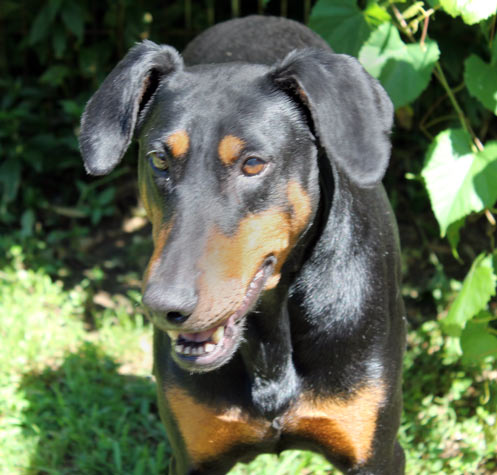 She's finally caught a break it seems!!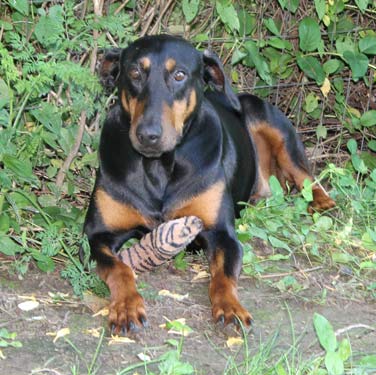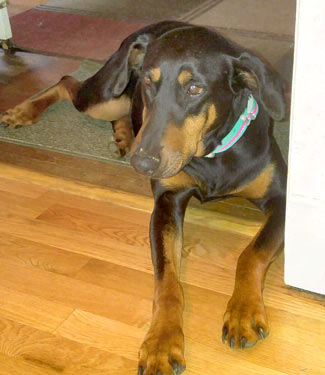 Outside, inside, tiger bone... aaahhh yessss!!
Sweet 10 year old Nikko is a darling Senior girl who was surrendered to rescue because her owner was moving and they could not take her with them. Looking at her past paperwork it appears she was treated last year for heartworms along with a biopsy of a mass that proved not to be cancerous. She is a very gentle and quiet girl who was at first not too happy living in her foster home with a 7 month old puppy but after a short time gave in and accepted puppy kisses from her. Nikko is good with all people including children but she does prefer a quiet home without loud noises or fast movements and likes to be able to retreat to her crate if things get to be too much for her. Nikko likes to get a treat each time she comes back in the house after going potty but she will not eat it right then but take and hide it in her crate for later.
Special Needs If Any: None.
Geographic areas you adopt to: Rescue will consider applications throughout the U.S. and Canada providing a home visit can be done.
Contact Information: If you are interested in adopting a Senior, please visit the Southwest Ohio Doberman Rescue (SWODR) website at www.swohiodoberescue.org to submit an application. or by e-mail at swohdoberescue@aol.com. Southwest Ohio Doberman Rescue will consider applications from throughout the U.S. and Canada, provided we can get a home visit done. Travel to meet the dog and transportation of the dog to its new home (ground only) are the responsibility of the adopter. See our website for further details. An application is required.