Meet Miss Lilly!!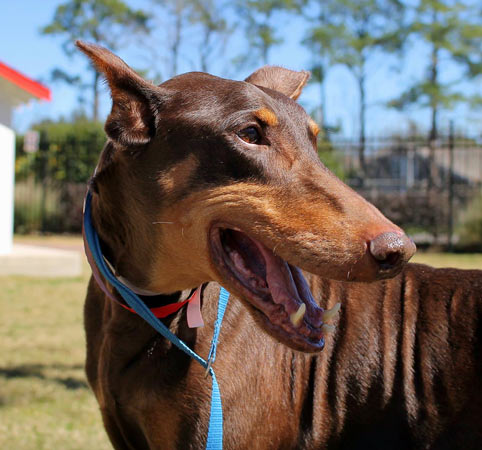 I once was lost... but now I'm found by NOLA Saints!!
Beautiful 10 year-old Lilly was picked up off the streets of New Orleans as a stray and never reclaimed by her owner. She has only a small amount of grey on her muzzle but the weakness in her rear legs indicate she's at least 9 or 10. She is heartworm positive and had several very bad teeth removed that were probably causing her pain. She will be placed in a permanent foster home as she will need medical treatment for a long time. Lilly is very nervous and scared right now and feels best if she's leaning on someone. Of course, her foster mom is only too happy to oblige her.
Geographic areas: Not available.
Special Needs: Probable wobblers.
Contact: Terri Valenti
Phone #: Please contact through email
Website: www.gulfcoastdobermanrescue.org
Email: GCDR@bellsouth.net