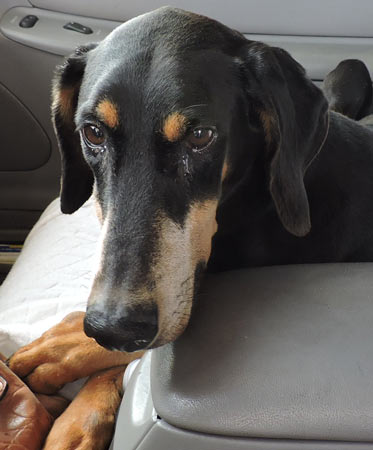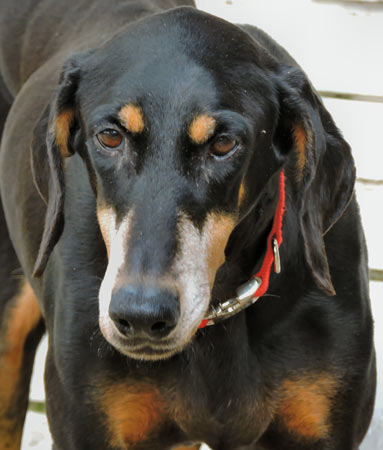 Meet Miss Kit!! She's looking like she's wondering if she'll ever have a place...
Miss Kit, You're HOME now!!
Poor Kit came to rescue from a shelter where she was taken after being picked up off the streets of Mississippi in December and no one came to claim her. It's clear from her behavior she'd been abused and her spirit has been crushed. She was taken into her foster home where she found a spot in the bedroom and just shut down. She will allow herself to be handled and puts up no protest when her teeth are checked but she completely collapses when you come near or try and move her. She has been given lots of love and soft words of encouragement but so far, she will only get up and peek around the corner at everyone then return to her bed. There is evidence of many previous litters of puppies. It is hoped over time she will begin to trust people and she will be allowed to stay in her present foster home for the rest of her days.
Geographic areas: Not available.
Special Needs: None at this time.
Contact: Terri Valenti
Phone #: Please contact through email
Website: www.gulfcoastdobermanrescue.org
Email: GCDR@bellsouth.net