Graham!
June, 2012!! Mr. Graham has been adopted!!!
Happy, happy retirement Sweet Guyl!!
HIP HIP HOOOORAY!!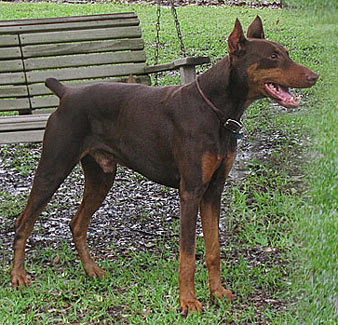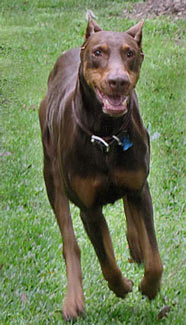 Meet Mr.Graham! He's a sweet Graham Cracker and he's ready for S'mores!!
Smore luvin'- Givin' and Gettin'!
Nine year-old Graham was turned over to rescue when his family lost their home. When he arrived he'd never been neutered and had a prostate infection that is being treated now. He is a very sweet boy and is enjoying all the attention and loving he is getting in his new foster home. He also loves all the space he has to run and play so don't let his age fool you. He enjoys a good romp. Handsome Graham is looking for a forever home where he can spend his "golden years."
Geographic areas: Louisiana, Mississippi, and lower Alabama
Contact: Terri Valenti
Phone #: Please contact through email
Website: www.gulfcoastdobermanrescue.com
Email: GCDR@bellsouth.net
The Sponsor A Senior program helps Seniors by raising funds for their rescue programs. This helps offset some of the additional costs that come with caring for a senior (diet, medications, supplements, etc.). Please read more about this program on the Sponsor A Senior page.
Mr. Graham is looking for a sponsor! The cost to sponsor a Senior Dobe is $40 per month or $480 per year. You can sponsor a Senior for one month, one year, or somewhere in between. To sponsor dear Mr. Graham, use the PayPal button below or visit the Sponsor A Senior page for instructions on sending a check. Thank you for any help you can give, it is MUCH appreciated!