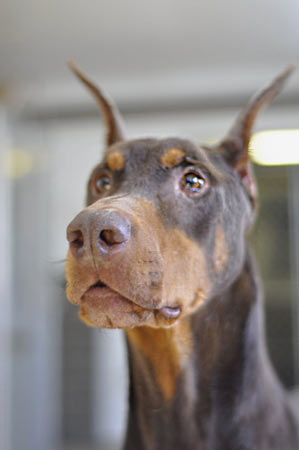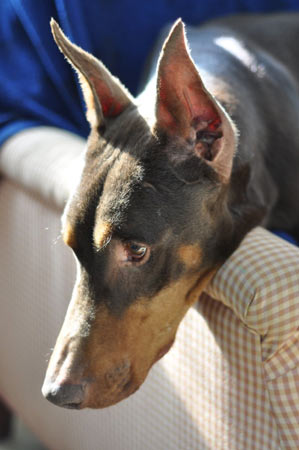 Meet Mr. Nobel!! Just Like the original - he's DYN-O-MITE!!
He IS the Nobel Prize!!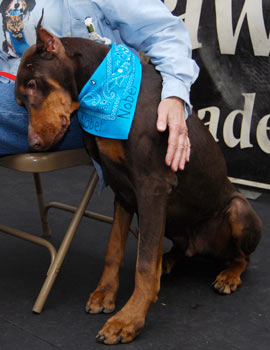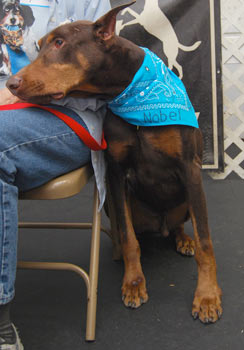 He's got a Ph.D. in Lovin' & Leaning!!

Handsome 8 year-old Nobel and his two siblings were placed into boarding when his owners lost their home but they never returned to get them. After they'd been in boarding for 9 months and the kennel was unable to contact them they were turned over to rescue. Nobel is a high energy dog who loves to run and take walks but who also loves to cuddle. He knows some basic commands like sit, shake, and down and walks very nicely on his leash. He grew up with other Dobes but can be picky on which ones he will be friendly with and can get a little excited when he sees a small animal. He can also play a bit rough at times. This gorgeous boy is definitely an alpha with other dogs.

Special Needs if any: None

Geographic areas: Illinois and the surrounding states

General Contact Information: Illinois Doberman Rescue will place Dobes in Illinois, Iowa, Indiana, or Wisconsin. Please contact Pam by e-mail at orphandobe@ameritech.net.Or go to IDR's website at http://www.ildoberescue.com for adoption information and application.

.