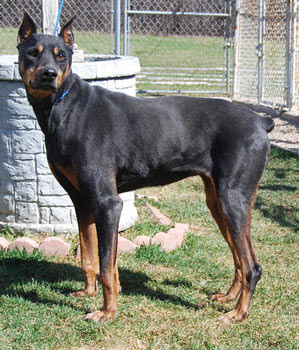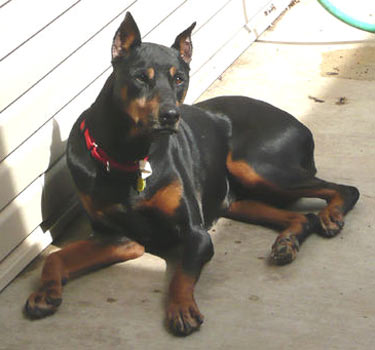 Meet Miss Mikayla! I just loooove my time in the sun!!

Beautiful Senior girl Mikayla is a 7 year-old who found herself picked up as a stay while running with her blind German Shepherd buddy but no one one showed up to claim them. She is very sweet and overall seems to be an easy girl who gets along well with other dogs but does not appear to like cats. She is just now getting use to her foster home and is doing well with her house breaking as she's had no accidents in the house.

Special Needs if any: She appears to have a little arthritis in her leg

Geographic areas: Illinois and surrounding states.

General Contact Information: Illinois Doberman Rescue will place Dobes in Illinois, Iowa, Indiana, or Wisconsin. Please contact Pam by e-mail at orphandobe@ameritech.net.Or go to IDR's website at http://www.ildoberescue.com for adoption information and application.

.