Meet Mr. Dax!!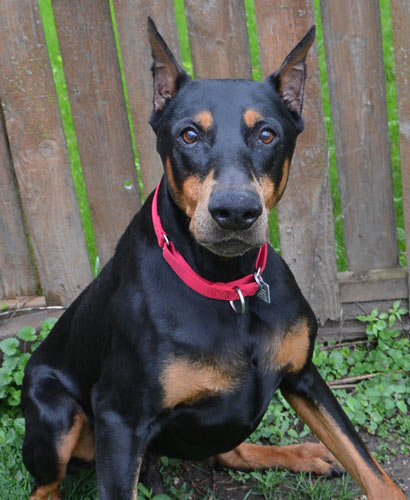 And... I can sing!

Dax is a special needs guy who has been in an amazing medical foster home since April, and he finally has the green light to go up for adoption! He's about 8 years old, and he came to us from a man who had to move into a trailer, which had no room for Dax. When we were asked to take him, we were sent a shocking photo of what looked like a football coming out of his behind and told he had trouble going to the bathroom. It wasn't clear whether this would be something we could help him with or whether it was kinder to let him go to the bridge since his bowels didn't have control holding or going, but we had to give him a chance.

The first vet thought he had a physical problem, but the second vet thought it was more neurological. We have heard of success treating fecal incontinence with acupuncture, so we took him to a chiropractor/acupuncturist/amazing vet, who was pretty confident she could get him back on the right track. She prescribed him special food, a medication to keep things moving smoothly in his GI tract, chiropractic adjustments, acupuncture, and a manual technique to move things along if his brain couldn't tell his butt to poop.

After weeks of following the prescribed regimen and TLC, he is now going potty and controlling it almost perfectly! As if that weren't enough, he was also battling a nasty case of walking pneumonia, which didn't cause him noticeable discomfort, but his chest x-rays looked awful. His recheck x-rays looked much better, so that's behind him. He was also dealing with multiple intestinal worms, which weren't helping his bathroom issues. Plus, he has the early signs of Wobbler's, which is an unfortunate and common condition in Dobermans. We are hoping Dax will get by on his looks because that's a lot for a dog to be dealing with.

In his foster home, he is housebroken, and as long as he gets his special meds and low-residue food in three small meals, things are moving smoothly. He would appreciate minimal stairs to access outside for potty and rugs or carpet instead of slick floors. He currently goes up/down 6 stairs to access the yard, but fewer would be better. He doesn't mind the calm older dogs, but he's not a fan of the young doofus who runs past him and teases him. He will sit for a treat and offer both paws as a trick! He loves to gut stuffies, run after tennis balls, and clean out a kong with peanut butter. He's a smart boy, so he likes toys and games that stimulate his brain. Dax is fine in an x-pen in his foster home, and his foster mom says he is quiet most of the time. He would appreciate a fenced yard to take his time to potty at his own rate rather than only having leash walks, but he does enjoy going for a walk for a change in scenery. He has no history with cats. The give up paperwork said he was fine with a younger grandson, but Dax would get upset when the young child would play fight. We think Dax would prefer (if any) older kids who act respectfully around dogs since he has so much going on.

Special Needs if any: Needs a home with few stairs and requires a special diet. See above.

Geographic areas: Illinois and the surrounding states.

General Contact Information: Illinois Doberman Rescue will place Dobes in Illinois, Iowa, Indiana, or Wisconsin. See contact info above or go to IDR's website at http://www.ildoberescue.com for adoption information and application.

.