Sarge!
October, 2016!! - Mr. Sarge has been adopted!!!
HAPPY NEW LIFE!! Somebody just got lucky!
Happy, happy retirement Sarge!!
HIP HIP HOOOORAY!!
Meet The Sarge!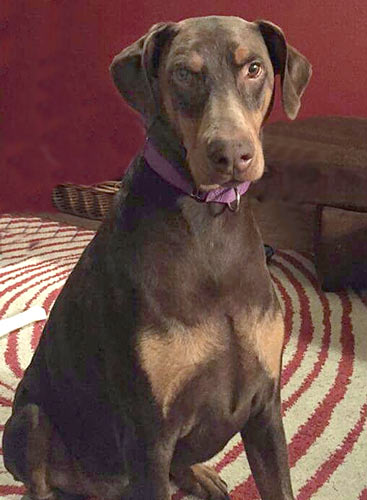 The very hypnotic pattern on this rug is making me...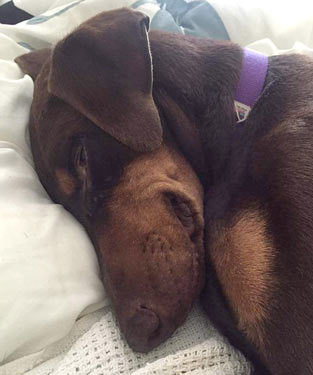 verrrry sleepy!! Naptime!!
Handsome 7 year-old Sarge has a hard time getting along with other dogs so he's been in his foster home for a while. He loves his foster sibling now but it took time and long slow introductions. Sarge is a sweet boy how loves to be loved on and to nap in the sun. He has some head tremors that seem to be stress related and he takes medication for them but has not needed to take it for a while. He's hoping to find a forever home so he can settle in for the rest of his days.
Special Needs if any: He takes Gabapentin for periodic head tremors.
Geographic Areas: Colorado and any surrounding state if a home visit can be done.

---
The Sponsor A Senior program helps Seniors by raising funds for their rescue programs. This helps offset some of the additional costs that come with caring for a senior (diet, medications, supplements, etc.). Please read more about this program on the Sponsor A Senior page.
The Sarge is looking for a sponsor! The cost to sponsor a Senior Dobe is $40 per month or $480 per year. You can sponsor a Senior for one month, one year, or somewhere in between. To sponsor The Sarge, use the PayPal button below or visit the Sponsor A Senior page for instructions on sending a check. Thank you for any help you can give, it is MUCH appreciated!