Andy!
September, 2013!!
Mr. Andy has been adopted!!! Somebody just got lucky!
Happy, happy retirement Sweet Guy!
HIP HIP HOOOORAY!!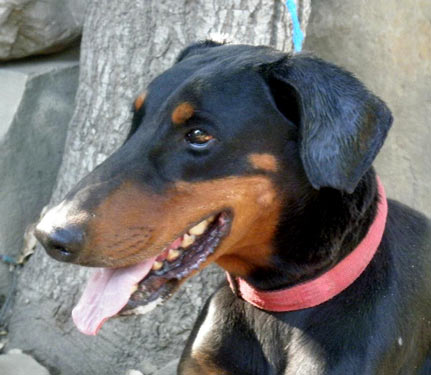 Meet Mr. Andy!! Hmmmmm, what rhymes with Andy??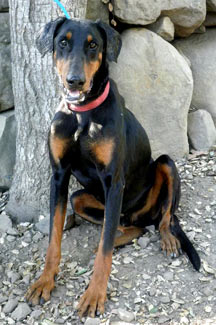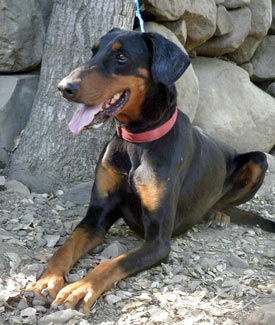 How about HANDY?? As in, "to have around??"
I take care of my charges!! What's bad about that?
Precious 8 year-old Senior boy Andy has been at the rescue since he was a year old with the exception of three brief adoptions. Each time he was returned because people feared him. His exceptional watchdog skills have not been welcomed in all circles. Still, he enjoys his walks, treats, and spending his days lying on his dog bed in the sun.
Special Needs if any: Needs and gets love!
Geographic Areas: N/A

---
The Sponsor A Senior program helps Seniors by raising funds for their rescue programs. This helps offset some of the additional costs that come with caring for a senior (diet, medications, supplements, etc.). Please read more about this program on the Sponsor A Senior page.
Mr. Andy is looking for a sponsor! The cost to sponsor a Senior Dobe is $40 per month or $480 per year. You can sponsor a Senior for one month, one year, or somewhere in between. To sponsor Mr. Andy, use the PayPal button below or visit the Sponsor A Senior page for instructions on sending a check. Thank you for any help you can give, it is MUCH appreciated!