Meet Miss Lexi!!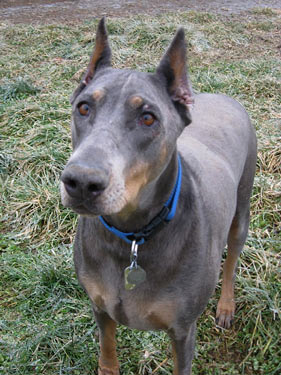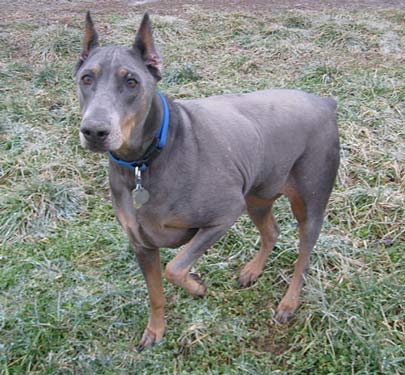 She needs a new Lease on Life and is looking for your help!!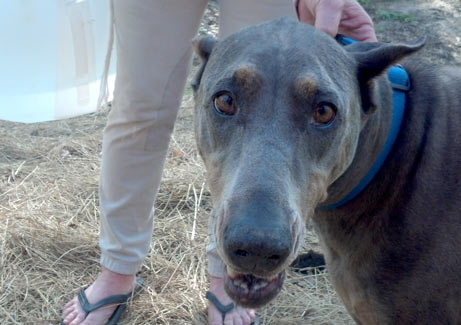 Post-surgery! Whew!! Plastic surgery is exhausting!!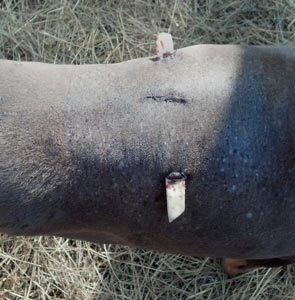 The Cone of Shame and a "Wild & Crazy Guy" arrow through my back too!
You may have read about Lexi already, she was posted on the General Fund page recently. It seems her surgical needs were far more in-depth than originally hoped and she now has a page of her own so we can help the RescueAngels from South West Ohio Doberman Rescue pay for the additional expenses needed to get this DobeLady back in the pink! She has had her surgery and is healing well, but her story still deserves to be told. 6 years old when her Dober-Mom died, she was promptly abandoned by the husband. He already had someone else, somewhere else. I guess it would have been too easy to turn her into rescue right away, he chose to stop by the house she was locked in a couple times a week to toss in more food. That's it, period. When she was finally rescued, she was grossly obese and had forgotten everything about being house-broken or living around people. Thanks to a true angel of a Foster-Mom (seriously, THANK YOU Patty!) Lexi is close to being healed in far more ways than her surgical drains being removed and stitches healing would tell. In the beginning she was not only obese, she had major anxiety issues, poor girl. She actually saved herself some surgery by chewing off any skin tags she could reach, such was her life. As weight came off, her fatty tumors became increasingly annoying to her. One was directly on her spine. One, softball sized, was immediately in front of her left rear leg. She couldn't walk without hitting it with each step. Now her biggest challenge is her e-collar... Patty says she's learned not to wear shorts until it comes off! She has gone from having a problem with cats to being best buds with one. Lexi thinks other dogs are very cool, she's learned to play, getting right in there down and dirty. She even plays ball. In fact, Patty hopes the isolation and restriction of her life since the surgery won't set her back too far, she had gained so much with all the socialization. Hopefully Melissa will give us up-dates as her restrictions are lifted!
Please consider donating to help with Lexi's medical bill - NO amount is ever too small. What a difference your kindness will make to Miss Lexi, her RescueAngels at SWODR and SND too! You can help us by sending tax-deductible donation online by using the PayPal button below, or by mailing one in. Helping rescues stay solvent means they can help other Dobes who need them! THANK YOU for your support of Miss Lexi and SWODR!!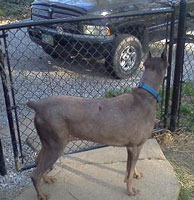 Post-remodel and looking for a Ticket to Ride!!