June, 2013 - Rest In Peace, dear Mr. Jullian!

You are forever in the hearts of all you touched and forever loved!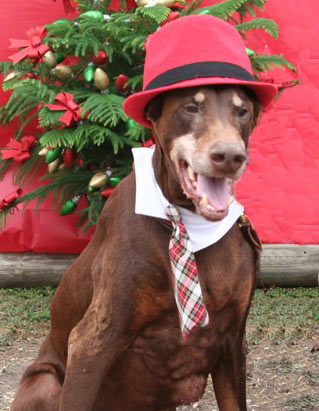 Dapper Dude!
Francine will see you coming and love you eternally...
Just as your Mom Margo, Dean and Dad Chad always did...
while you graced their lives...
with your irrascible antics!!
You've made your mark... rest up well, Auf Wiedersehn!!
* * * * * * * * * * * * * * * * * * * * * * * * * * * * *
Meet Mr. Jullian!!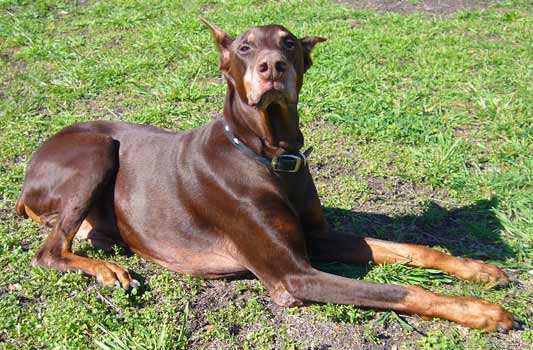 Pure contentment, Pure Joy!! That look is unmistakeable!!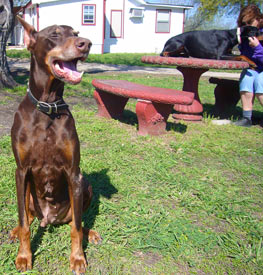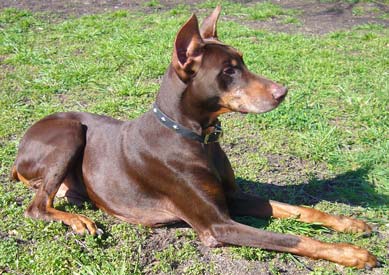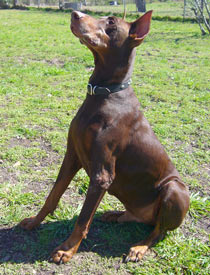 Hey!! Life is GOOD!! There's my new BFF getting smoochies... my good sides, right and... NOT left behind!!
Jullian has lived his entire life as an only dog while his owner spent long hours at work. His loneliness was expressed as separation anxiety and led to destructive behaviors. Finally the apartment complex noticed the destroyed carpet and Jullian's owner was given the ultimatum to "get rid of the dog" or be evicted. On the last day, Jullian was surrendered to Margo with the San Antonio Doberman Advocacy and Rescue. The parting was tearful but it didn't take long for this lovely Senior to understand the joys of living with other dogs. Jullian has bonded with both Margo and Lexi, a fellow rescue Doberman. He will follow them both around and his destructive behavior has all but disappeared.
On a routine check-up visit, the vet noticed Jullian was showing a very high blood pressure and wants further testing done to see if he has DCM. He is in need of an echo cardiogram and other tests to confirm this diagnosis and to get him on the expensive medications he needs to continue his new comfortable life with his new girl friend Lexi. Please join SND to help Margo and SADAR get Jullian the testing and medication he needs to continue his new life filled with company and love.
You can donate by using the Paypal button below or by mailing one in. Remember, no amount is too small and thank you for your support! Every bit HELPS! Won't you join us in helping make SADAR's heavy load a little lighter so they can be there for the next Dobe who needs them? Please help this wonderful Senior DobeGent enjoy his retirement years! THANK YOU!!